Find M/S Gustaf Wasa
It's easy to find our ports, but You may need a little help.
Leksand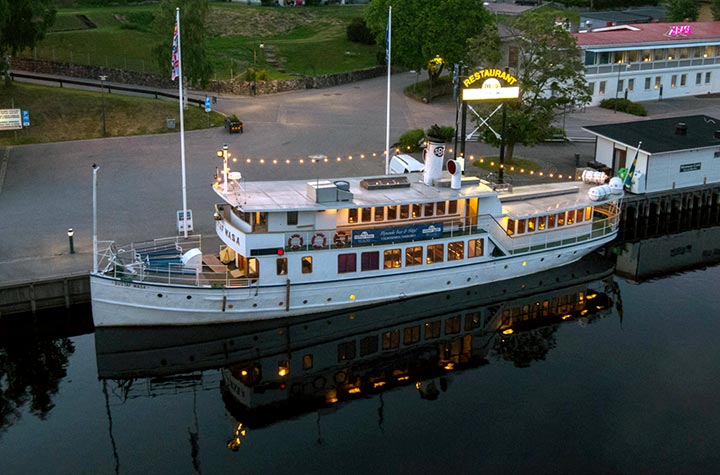 Leksand is M/S Gustaf Wasa's home port.
We moor almoust under the old country road bridge in the center of Leksand village.
Follow the sign "TURISTBÅT" from the noth side of the bridge.
Rättvik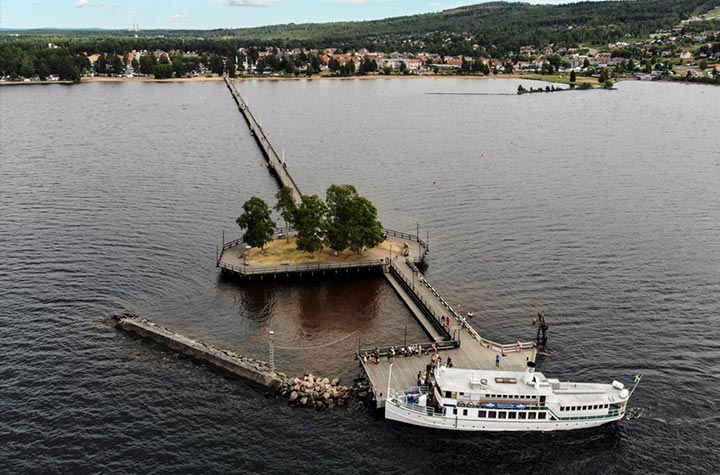 In Rättvik
we moor at the end of the long bridge. The land end of the bridge is behind the railway station. Parking place by railway station and on the square on the other side of the street.
The Long Bridge is long, 625 m, and take some time to walk!
Sometimes we also moor in the marina in Rättvik. Please phone for information about that. +46 (0)70-542 10 25.
Mora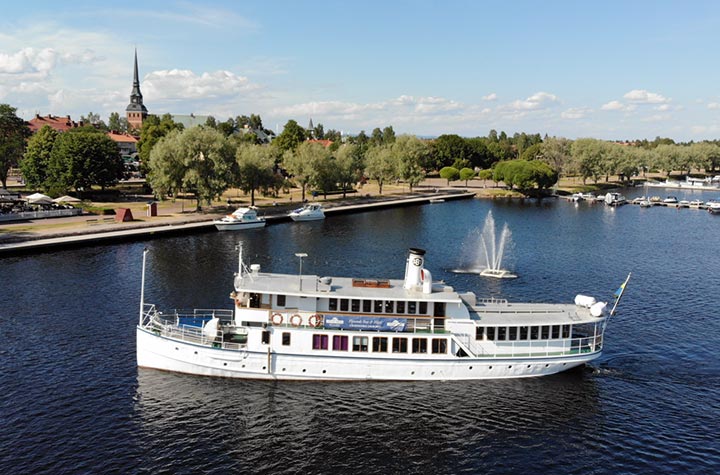 In Mora
we moor close to the car park between Mora city and the bay Saxviken.